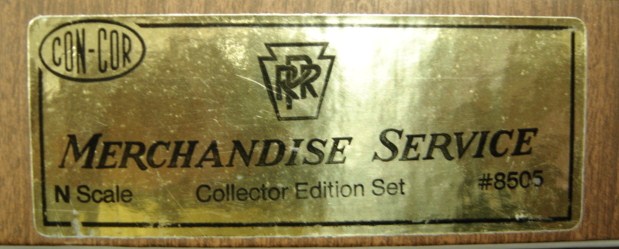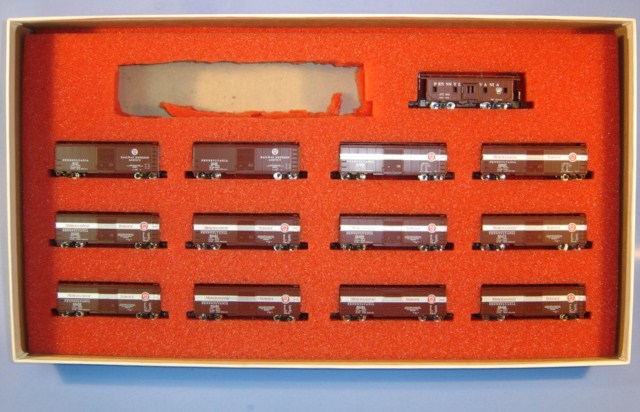 For ordering purposes, PLEASE note Item No. and Price.
ITEM #

Description

Scale

Mfg.

Price

CA1766

13 Car Set, Merchandise Service, PRR

N

Con-Cor

$180

Brand new in the box. Limited Edition Collector Set, 12 box cars, 1 caboose. Was there an engine with this set? There is a space for one but that space may have been filled in with the red foam as are other spaces in the Collector series.