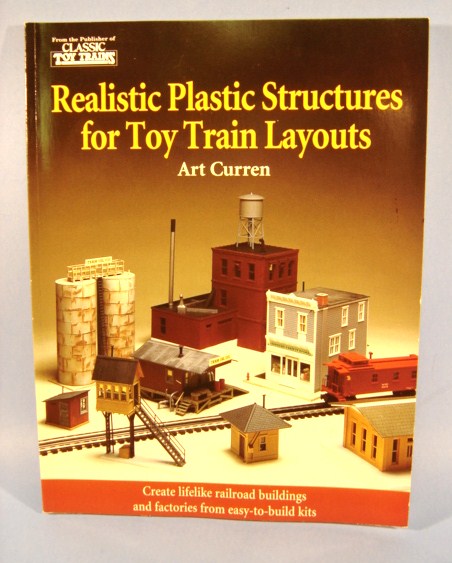 For ordering purposes, PLEASE note Item No. and Price.
ITEM #

Description

Scale

Mfg.

Price

BM29

Realistic Plastic Structures For Toy Train Layouts

OTHER

Kalmbach Books

$6

By Art Curren. Create lifelike railroad buildings and factories from easy-to-build kits. Very good condition. Soft cover, 80 pages, pictures and text. Have two in stock. If more than one wanted, list each separately.