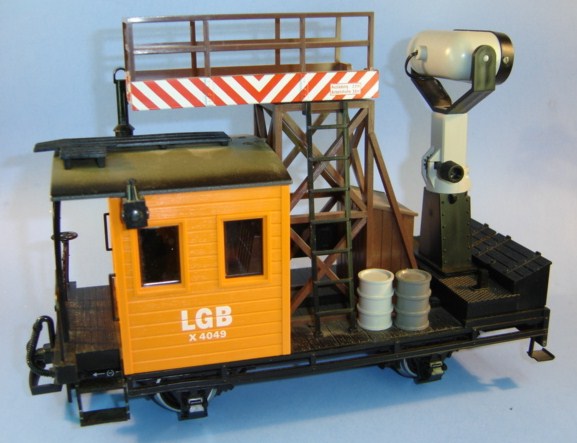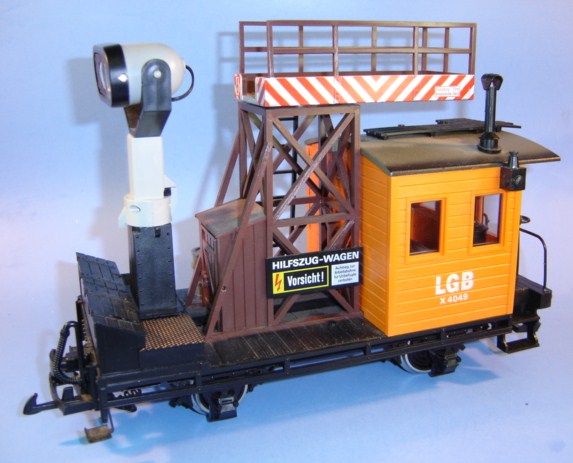 For ordering purposes, PLEASE note Item No. and Price.
ITEM #

Description

Scale

Mfg.

Price

CA3320

G Scale, Searchlight & Maintenance Tower

OTHER

LGB

$45

Like new condition. Car #X4049. Requires 2 AA batteries for searchlight. E-Bay asking from $110 to $250 for this car. This item is not included in the 20 items for $8.00 shipping. This item alone will ship for a flat fee of $8.00 anywhere in the continental U.S.