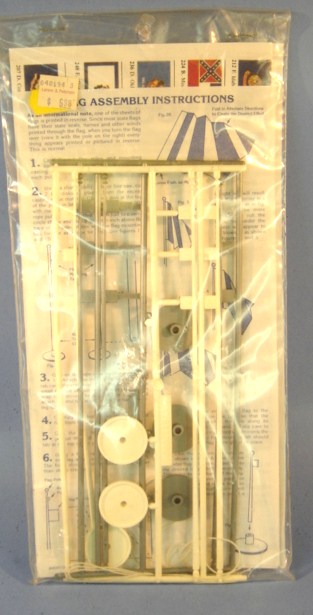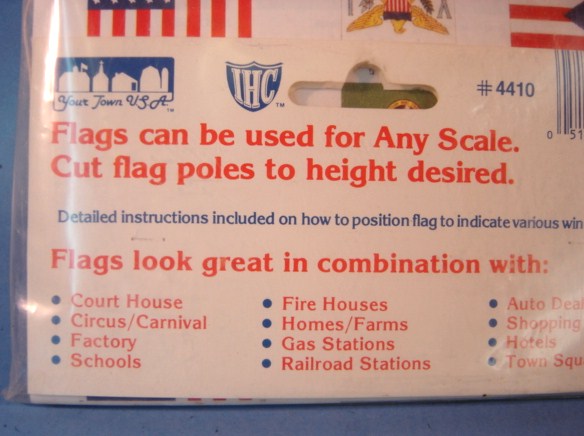 For ordering purposes, PLEASE note Item No. and Price.
ITEM #

Description

Scale

Mfg.

Price

BS395

Flags, Assorted W/Flag Poles

OTHER

IHC

$3.5

Brand new in the package. Easy kit w/assorted U.S. states & possessions flags. Package says can be used for any scale. Have two kits in stock. If more than one wanted, list each separately.