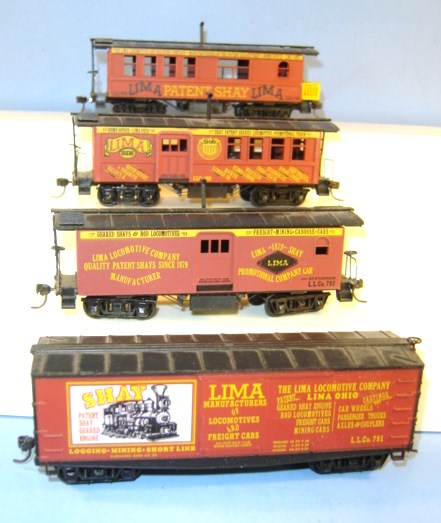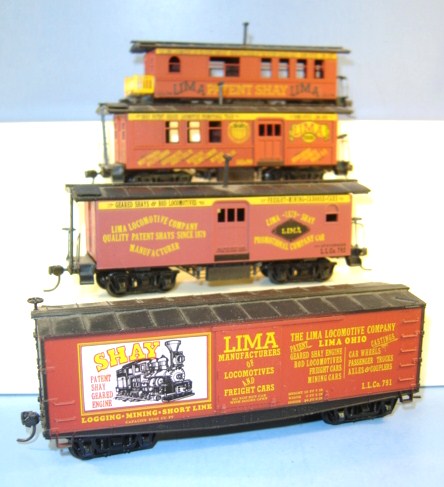 For ordering purposes, PLEASE note Item No. and Price.
ITEM #

Description

Scale

Mfg.

Price

CA4225

4 Car Set, 30' Overton, Lima

HO

MDC

$80

Like new condition. Box car, baggage, combine and business car. All have KD couplers. Box car metal bottom painted black. Baggage and combine have extra weight. Business car has extra weight & KD wheels. Yes, these cars are a little bit rare and the asking price on other sites is almost twice as much.