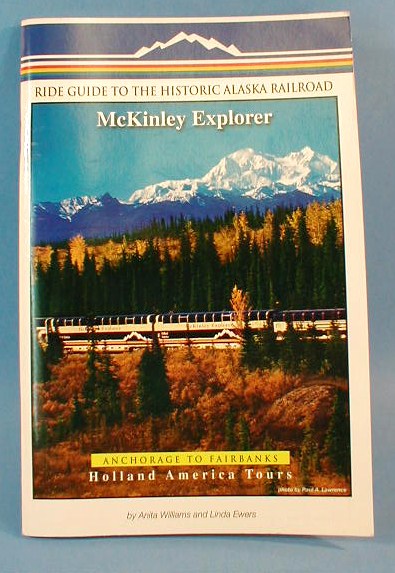 For ordering purposes, PLEASE note Item No. and Price.
ITEM #

Description

Scale

Mfg.

Price

BM43

Ride Guide To The Historic Alaska RR McKinley Explorer

OTHER

TurnAgain Products

$3.5

By Anita Williams & Linda Ewers. Car history's as well as brief history of the Alaska Railroad & a mile-post guide for the complete line. Soft cover, 62 pages, historic photos & maps. Like new condition.