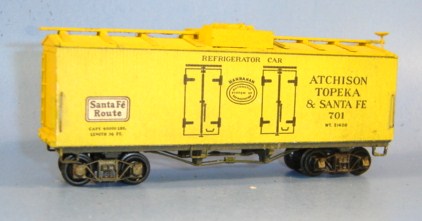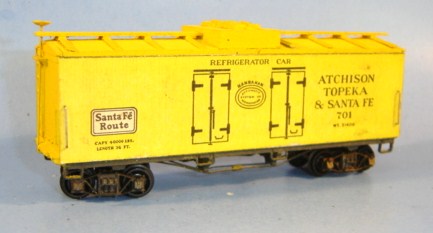 For ordering purposes, PLEASE note Item No. and Price.
ITEM #

Description

Scale

Mfg.

Price

CA4644

36' 4-Door Wood Reefer, ATSF

HO

Unknown

$14.25

Very good condition. Car #701. Wood kit w/truss rods. KD sprung archbar trucks but not KD wheels. No couplers. Does anyone know the manufacturer of this unusual car? A customer recently sent information about this item. Kit is by Labelle Models, kit #HO-57. Original car is a twin compartment Hanrahan Patent refrigerator car built by Pullman Company.