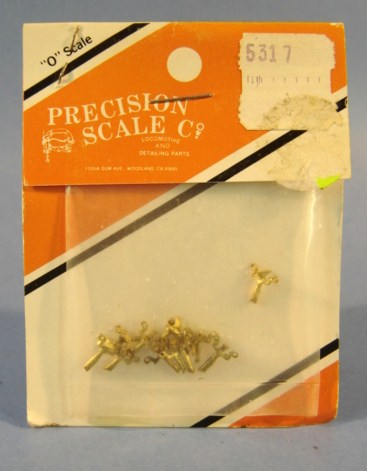 For ordering purposes, PLEASE note Item No. and Price.
ITEM #

Description

Scale

Mfg.

Price

MS4962

Trolley Wire Hangers

O

Precision Scale

$5

Brand new in the package of 12. Package says "O" scale but I don't see why they can't be used for HO. Have four packs in stock. If more than one wanted, list each separately.