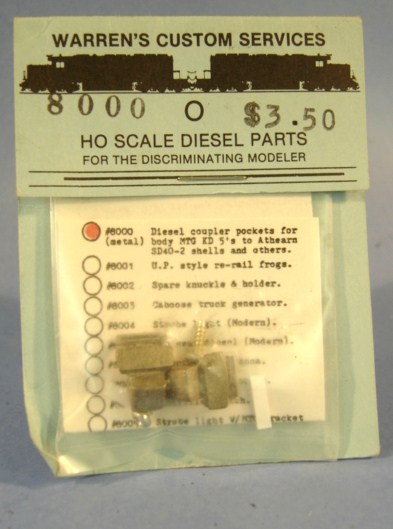 For ordering purposes, PLEASE note Item No. and Price.
ITEM #

Description

Scale

Mfg.

Price

MS5007

Diesel Coupler Pockets

HO

Warren's Custom Services

$2.5

Brand new in the package of 2. Metal castings w/screws. For Body mounted KD-5's to Athearn SD40-2 shells (& others). Have six packs in stock. If more than one wanted, list each separately.