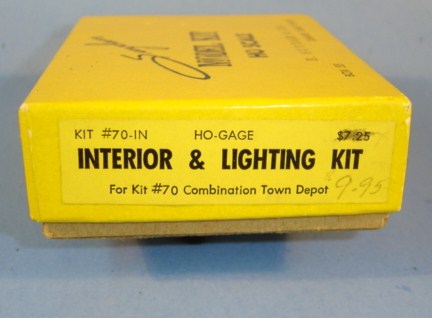 For ordering purposes, PLEASE note Item No. and Price.
ITEM #

Description

Scale

Mfg.

Price

MS5526

Interior & Lighting Kit

HO

Suydam

$4.75

Brand new in the box. For the Combination Town Depot but I'm sure it could be used for others. Parts bag broken open but all parts included.