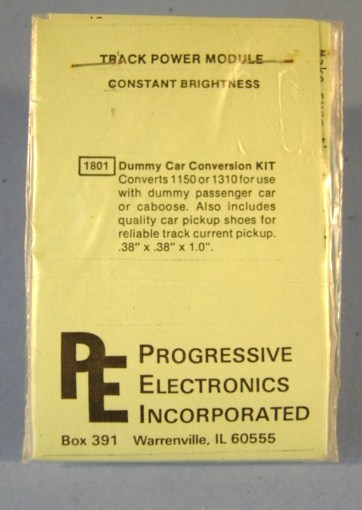 For ordering purposes, PLEASE note Item No. and Price.
ITEM #

Description

Scale

Mfg.

Price

EL553

Constant Brightness Addition For Dummy Cars

HO

Progressive Electronics

$1.5

Brand new in the package. Must be used in conjunction with the Progressive or ANY other suppliers constant brightness unit. Have two in stock. If more than one wanted, list each separately.