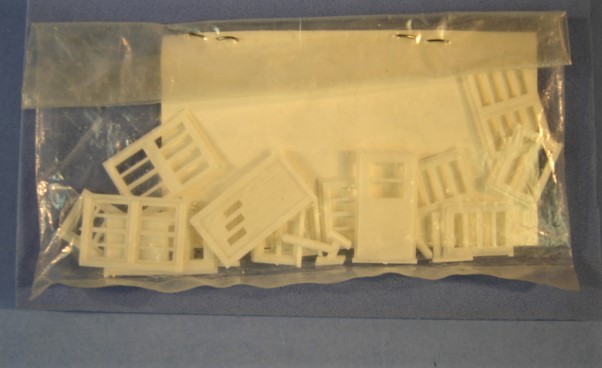 For ordering purposes, PLEASE note Item No. and Price.
ITEM #

Description

Scale

Mfg.

Price

MS5604

Windows, Doors & Smoke Jacks, Assorted

HO

Suydam

$5

Brand new in the pack of 16 pieces. Eleven assorted windows, three assorted doors & two assorted smoke jacks. Have three packs in stock. If more than one wanted, list each separately.