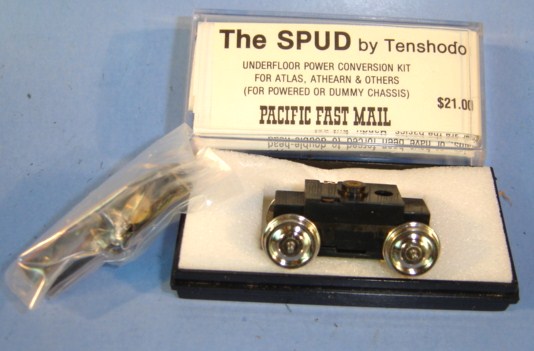 For ordering purposes, PLEASE note Item No. and Price.
ITEM #

Description

Scale

Mfg.

Price

EN677

Spud "I", Underfloor Power Truck

HO

Tenshodo

$35

Brand new in the box. 7' wheelbase, 36" wheels. Says for Atlas, Athearn & others. Have five in stock. If more than one wanted, list each separately.