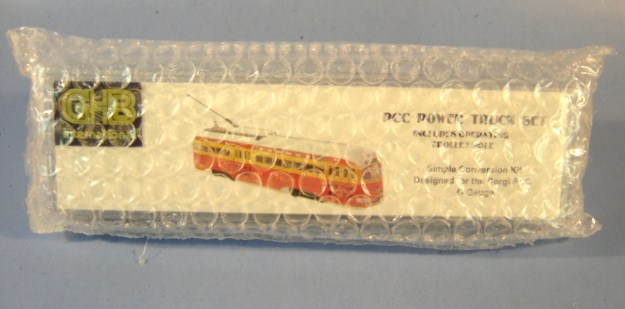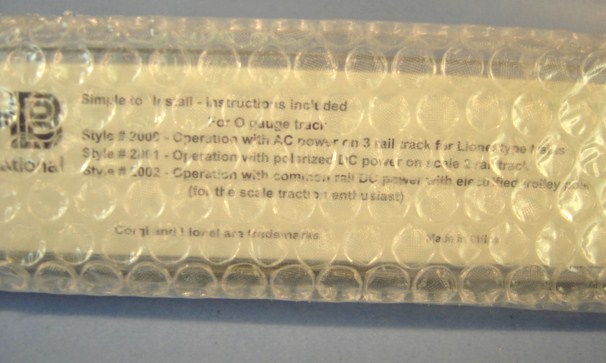 For ordering purposes, PLEASE note Item No. and Price.
ITEM #

Description

Scale

Mfg.

Price

EN749

Gorci PCC Power Truck Set, 3 Rail AC

O

GHB International

$99

Brand new in the box. Includes operating trolley pole. Box says simple to install conversion. Comes in box which is in sealed bubble wrap package which pictures were taken through. Sold out at GHB.