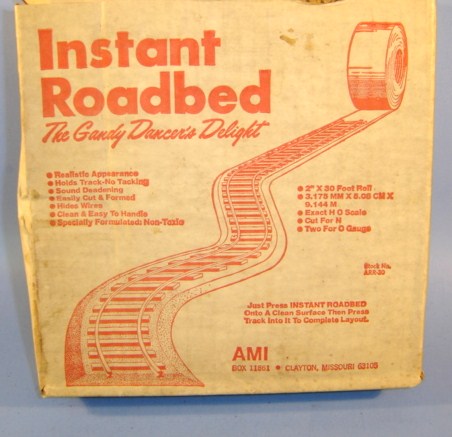 For ordering purposes, PLEASE note Item No. and Price.
ITEM #

Description

Scale

Mfg.

Price

TR949

Instant Roadbed, HO-O-N Scales

OTHER

AMI

$6

Brand new in the box. 2" x 30' roll. Realistic appearance, sound deading, clean & easy to cut & form. Non-toxic & no longer available at Walthers.